A congregation is like a patchwork quilt.
It's made up of a variety of unique, plain and fancy bits and pieces of whatever's and whomever's around — painstakingly, committedly, creatively and lovingly stitched together into a remarkable functional whole.

Whether a quilt represents people or textiles, its completion requires the cooperation, contributions and collaboration of many and all.


Cumberland's ceiling-to-floor creation, representing current and past church members and their families, was presented to the congregation during the Mother's Day worship service on May 13, 2012.
The quilt is on permanent display in the church's rear entrance hallway.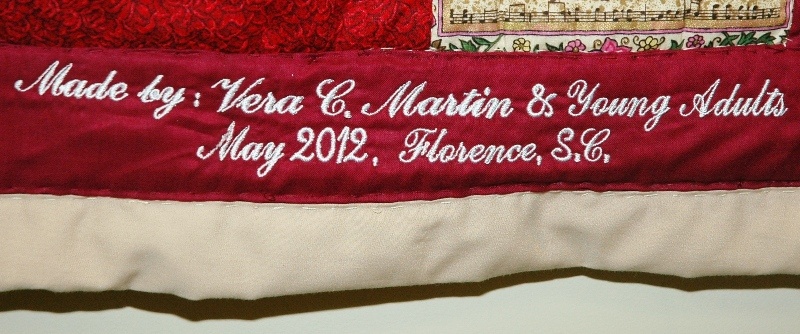 Crafted With Love
The Cumberland quilt was sewn by Vera C. Martin and Young Adults, with input from members and families.
Click full quilt photo to see closeups of individual quilt squares as they are arranged horizontally, left to right, top to bottom.


CLICK QUILT PHOTO
TO SEE CLOSEUPS

OF QUILT SQUARES!